nRetail is a New Retail Platform, this is a model with a modern combination of traditional and online retail (O2O) to create an extremely effective and convenient ecosystem for suppliers, stores and consumers to participate in the experience, interact online with each other.
nRetail is built on a modern cloud platform to help distribution enterprises and manufacturers transform their distribution models, eliminating many intermediaries to shorten the distance with the outlets/stores and consumers to be able to serve customers anywhere and anytime.
nRetail also makes store management simpler and more convenient, using nRetail will help store owners order online easier, can be done at home or anywhere without waiting for salesman. nRetail also helps optimize business management, increase sales, increase income for store owners. The New Retail Platform nRetail will
help suppliers transform and build an end-to-end distribution system to deliver to stores and consumers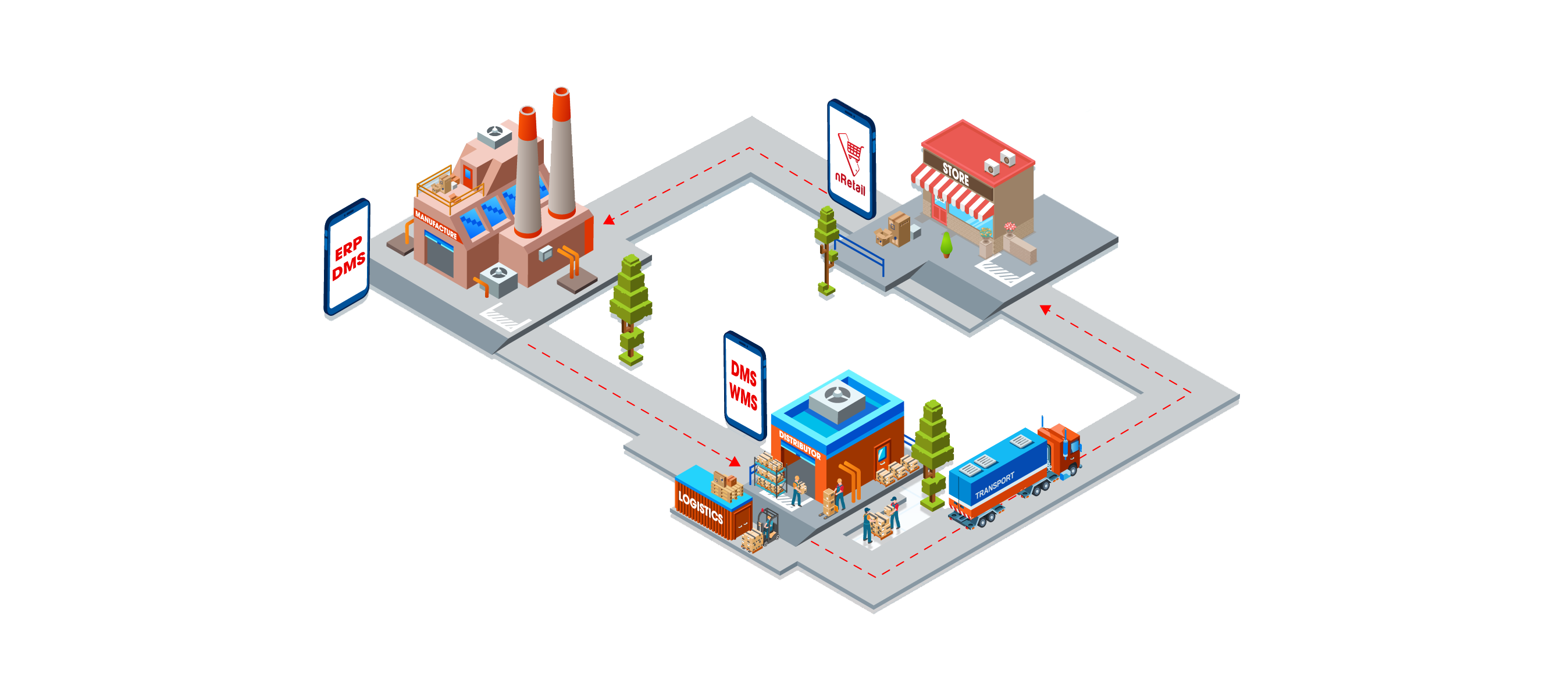 THE NEW RETAIL PLATFORM TO PROVIDE QUICKLY CONNECTIVITY BETWEEN VENDORS AND RETAILERS
We are always happy to serve and connect all partners. Please contact us for more assistance.
Hotline: +8493.163.6878
Connect and interact online
Auto customer care system
Catch market info quickly
Increase revenue by participating vendor's trade programs
Opportunity to use a full and profession POS system
Stocks are full fill on time
Increase Delivery Efficiency